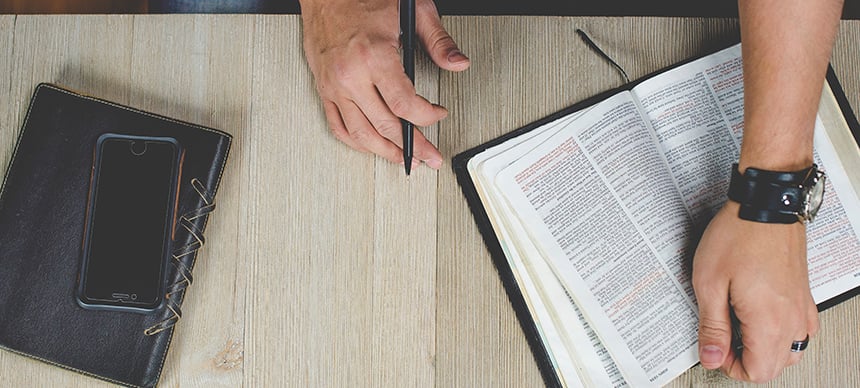 COVID-19 has changed the way we can "do church" for the foreseeable future, but that doesn't mean pastors, leaders, and people can't stay connected.
While some Christian leaders may get sucked into the vortex of social revolution or cavalier rebellion, Romans 13:1 reminds us to be law-abiding citizens by respecting governing authorities. This means that instead of reacting with anger or indifference, we bring the most glory to God by leveraging the situation for the gospel and the church; making the best of opportunities afforded to us.
Here are 4 ways that church leaders can leverage "social distancing."
1. Go "LIVE" on Facebook, YouTube, or Instagram

I am not certain we fully realize how powerful social media can be for the gospel. Hundreds of millions of people are at the tip of our fingertips on any given day, and content stays out there indefinitely. If you've never gone "LIVE" on social media to connect with people, now is perfect to learn how. There is no limit to how much preaching and teaching you can do. While COVID-19 can contain us, it cannot contain God's word. Unleash sermons by using the "LIVE" feature on social media sites and get people together in real-time. Certain platforms like Facebook have comment sections that allow your team to interact with views during the message. Lastly, if you're a small group leader, consider shifting to a "LIVE" model or another video platform to keep your group connected.
2. Produce that discipleship content you've been meaning to get to

Most church leaders I interact with have more ideas than they have time to implement them. With quarantines changing the way leaders spend and manage their time, now is the perfect opportunity to create content that will bless people now and in the years to come. Great leaders don't wait for work, they create work! Be a self-starter and think of what could bless the people you serve in creative (long-term) ways. Short videos on giving, serving, evangelism, doctrine, marriage, parenting, and trials are all a fitting place to start. I genuinely believe that a church can still grow in times like these. The question is, will you keep coming up with excuses not to create content?
3. Send personal, hand-written notes

This may not seem innovative or cutting-edge, but it is. Very few leaders do this anymore and even few would think of it unless "social distancing" forced us apart. People are so used to email, social media posts, and text messages that they might burst into tears after reading a note from their pastor. I've seen this happen before! In fact, just yesterday I received a hand-written note from another pastor in East LA. It was one of the highlights of my day! During the COVID-19 outbreak, most of us will e-communicate as much as possible, and that's a loving thing to do for our neighbors. However, mixing in a personal touch (minus the touching) could speak volumes to people in need of personal and loving interaction. So, wash your hands, use stick-on stamps only, seal the envelope with glue or a sticker too, spray it all with Lysol (twice!), and send some love to those who need to know you care.
4. Start a Facebook support group

One of the best ways to share and meet needs during this season of social-distancing is to start a support group for your church or small group. This also helps work around Facebook algorithms which aren't always promotion-friendly to religious organizations trying to reach an audience. Groups reach the newsfeed of participants much more than other posts on FB that don't relate to a special group — especially from religious sources. Group interaction allows pastors, leaders, and people to share prayer requests, ask questions, and delegate needs and resources as needed. Best of all, you can use #1 here too and go "LIVE" specifically to address the group with important updates.
Perhaps COVID-19 will trigger new ways of thinking and a new perspective when it comes to using media to equip Christians (Ephesians 4:11-12). Or, perhaps it will remind us all how powerful a simple hand-written note can be for a lonely Christian wondering if anyone has thought of them.
Times like these help us to feel the impact of what it means to gather as the Lord's people. It's something we probably never knew we'd miss this much. I am personally looking forward to gathering with fellow church leaders in October (Lord willing) for the Shepherds 360 Conference, where I'll be speaking for the second year in a row.
Until then, why not use this season of change to see what you can change? Who knows, you might even keep using some of these helpful tools after the virus has passed.