WORKSHOP SPEAKERS
In addition to the general session speakers listed above, there will be a variety of workshops offered on differing topics to help Church Leaders in different areas of church ministry.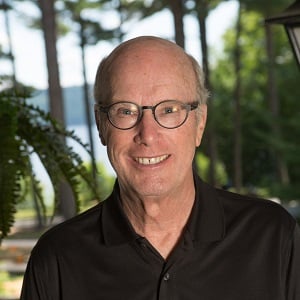 Alex Strauch
Bible Teacher and Speaker, Littleton, CO
Alexander Strauch was raised in New Jersey and converted to Christ at a Bible camp in New York State. He received his undergraduate degree from Colorado Christian University and went on to earn his Master's in Divinity degree from Denver Seminary. For over forty years he served as an elder at Littleton Bible Chapel near Denver, Colorado. Additionally, he has taught philosophy and New Testament literature at Colorado Christian University. A gifted Bible teacher and popular speaker, Mr. Strauch has helped thousands of churches worldwide through his expository writing and teaching ministry. Read More.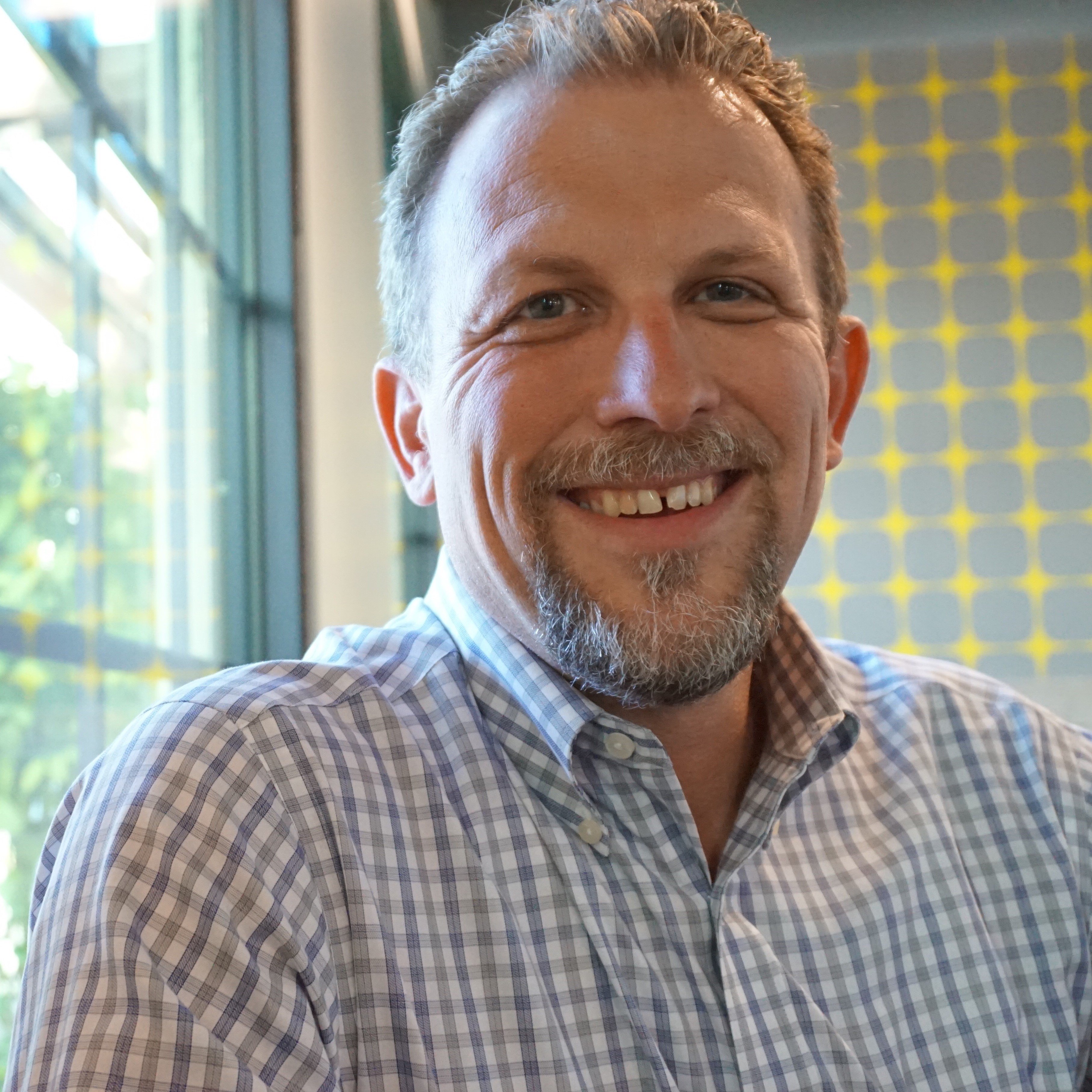 Bob Bixby
Lead Pastor, Redeemer Church, Fremont, CA
Bob grew up in the Central African Republic and France and brings twenty-two years of pastoral experience in multi-cultural settings. After studying in France, Bob returned to his birth country to study for the ministry. It was there that he met his life-long companion and together they returned to Europe where Bob served as a pastor for ten years. In 2002, Bob became the founding pastor of a church plant that grew to become a thriving ministry. After twelve years of hard work and loving relationships, that church, Morning Star Church, sent Bob with their blessing to start a church in Fremont. Bob and his wife have two school-age children and a dog! Bob enjoys reading, hiking, sports, history, coffee, and family time.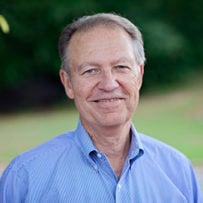 Larry Pettegrew
Research Professor of Theology, Shepherds Theological Seminary
Dr. Pettegrew completed his M.R.E., M.Div. and Th.M. at Central Baptist Theological Seminary; and his Th.D. at Dallas Theological Seminary. He taught at Pillsbury Baptist Bible College for over 10 years. While at Pillsbury, he served as chairman of both the Christian Education and Bible departments. Following his time at Pillsbury, he served as the Dean of Students and taught at Detroit Baptist Theological Seminary. Read More.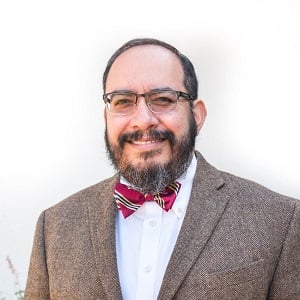 Richard Bargas
Executive Director, IFCA International
Dr. Richard Bargas served in pastoral positions in Southern California for over 20 years. He is a graduate of Biola University (B.A.) and The Master's Seminary (M.Div.; D.Min.). Pastor Bargas served as a Faculty Associate at The Master's Seminary from 2006 to 2018, where he taught Master of Divinity and Doctor of Ministry courses. In June 2019 he was installed as Executive Director of IFCA International, a fellowship of Bible churches and members all across the world. Dr. Bargas and his wife Wendy have been married for 29 years and have four daughters, with two in high school and two in college.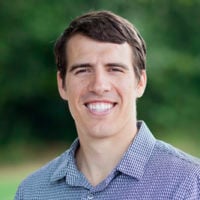 Peter Goeman
Assistant Professor of Old Testament & Biblical Languages, Shepherds Theological Seminary
Peter Goeman began serving at Shepherds in 2017 as Assistant Professor of Old Testament and Biblical Languages. Peter is a graduate of both The Master's University (TMU) and The Master's Seminary (TMS). At TMU Peter studied business, and at TMS he completed his M.Div, Th.M., and Ph.D. degrees, specializing in Old Testament studies. Over the last six years he has been involved in various pastoral ministry while completing his graduate degrees. He is married to Kinsley, and they have two sons. He is a member of the Evangelical Theological Society, and has authored regular journal articles.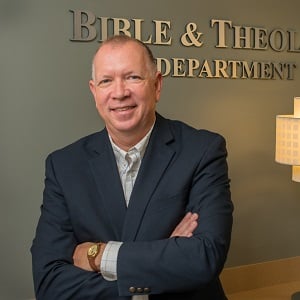 Sam Harbin
Chair of the Bible & Theology Department, Lancaster Bible College and Capital Seminary
Sam is a native Hoosier, born and raised in southern Indiana–and still an enthusiastic follower of Indiana Hoosiers basketball. Nurtured in a loving Christian home, Sam became a follower of Christ at the age of six through the influence of his father.
Sam is a graduate of Indiana Baptist College (1982), Calvary Baptist Theological Seminary (M.Div., 1985) and Dallas Theological Seminary (D.Min., 2001). His doctoral work focused on preaching Old Testament narratives. He holds credentials in the Association of Certified Biblical Counselors. Read More.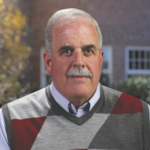 Doug Bookman
Director of Student Recruitment, Professor of New Testament, Shepherds Theological Seminary
Dr. Bookman completed his M.Div. and Th.M. at Central Baptist Theological Seminary; and his Th.D. at Dallas Theological Seminary.
After graduating from Pillsbury Baptist Bible College and Central Seminary, Dr. Bookman served as pastor/teacher in Rock Falls, Wisconsin. He joined the faculty of Pillsbury College in 1973, taught there for eleven years, and eventually served as Chairman of the Bible Department. Read More.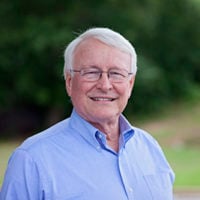 Al Potter
Vice President of Development, Adjunct Professor of Pastoral Theology, Shepherds Theological Seminary
Dr. Potter completed his M.Div. at Central Seminary and has been honored with a Doctor of Divinity degree from Calvary Seminary. He also attended Pillsbury College for his Bachelor of Arts degree, and he later spent eight years as Pillsbury's President. While President, he established the first scholarship endowment, introduced the College to North Central Accrediting Association, and chaired the Pastorology Department. Read More.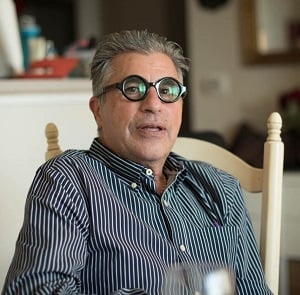 Rob Styler
Founder of 2nd Adam, CJF Ministries
A good story can change us. The "greatest story ever told" can transform us. This is the goal of Rob Styler- Bringing the transforming power of the Bible to life through stories. Rob is the founder of 2nd Adam, the drama ministry of CJF Ministries.
Rob is a graduate of Moody Bible Institute with a Jewish and Modern Israel Studies Major. He is ordained by Associated Gospel Churches and served as a street evangelist and pastor in both New York City and Toronto. His current position is CJFM Director of Missions. Read More.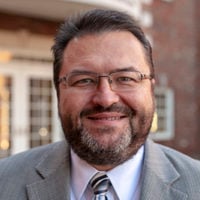 Tim Sigler
Provost & Dean, Professor of Hebrew and Biblical Studies, Shepherds Theological Seminary
Dr. Tim Sigler serves as Provost and Dean at Shepherds Theological Seminary where he is responsible for all aspects of administration, development, and the overall supervision of the faculty, staff, and academic programs. Prior to STS, Dr. Sigler served with distinction at the Moody Bible Institute (Chicago, IL) for 18 years, most recently as Professor of Hebrew and Biblical Studies.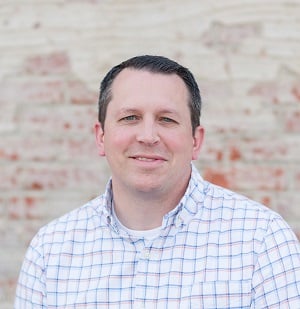 Josh Wredberg
Pastor of Preaching and Leadership Development at Redeemer Community Church, Fuquay-Varina, NC
Josh Wredberg is the Pastor for Preaching and Leadership Development at Redeemer Community Church in Fuquay-Varina, NC. He also serves as the President of South Wake Bible Institute. He is a graduate of Maranatha Baptist University and Shepherds Theological Seminary and has earned a doctorate in preaching from Southeastern Baptist Theological Seminary. Josh is the co-author of Exalting Jesus in John—a commentary in the Christ-Centered Exposition series (B&H), and the author of 30 Days to 1 Samuel (Seed). He and his wife, Cari, have three sons, Jack, Max, and Caed.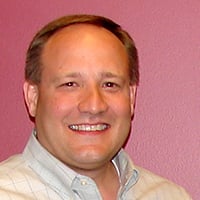 Bruce Woody
President and CEO of HH Architects
Bruce E. Woody is President and CEO of HH Architects. Based in Dallas, this architecture and planning firm has done work across the country. This award-winning firm has a commitment to quality and thorough understanding of planning for growth. It has attracted a wide range of clients with needs on both a small and large scale. For over 47 years, HH Architects has provided Architectural, Interior Design, Strategic Positioning and Master Planning services to clients ranging from churches to municipal entities to schools to corporate buildings. They approach projects from the client's perspective and by building upon your image and identity, HH Architects strives for creative solutions that meet the project's scope, schedule, and budget. They have developed an expertise in designing to a highly complex set of requirements and constraints, and through this process, HH Architects provides a creative facility that meets and exceeds all of the owner's expectations.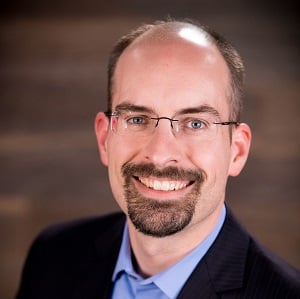 Nathan Burggraff
Assistant Professor of Music Theory, School of Church Music at Southwestern Baptist Theological Seminary
Dr. Nathan Burggraff considers himself equally a pianist, teacher, and music composer. His passion for the piano began at the age of eight and, as a teenager, he performed offertories and specials in his church as well as accompanied for various school choirs. He pursued music in his undergraduate studies at Clearwater Christian College, with concentrations in both piano and composition. While in graduate school, Nathan served as an itinerant sacred concert pianist, traveling to over one hundred churches throughout the United States and Canada. Though Nathan's musical career began as a solo piano performer, it was during his graduate studies that he realized his desire to teach music theory in order to help other musicians enhance their craft. Read More.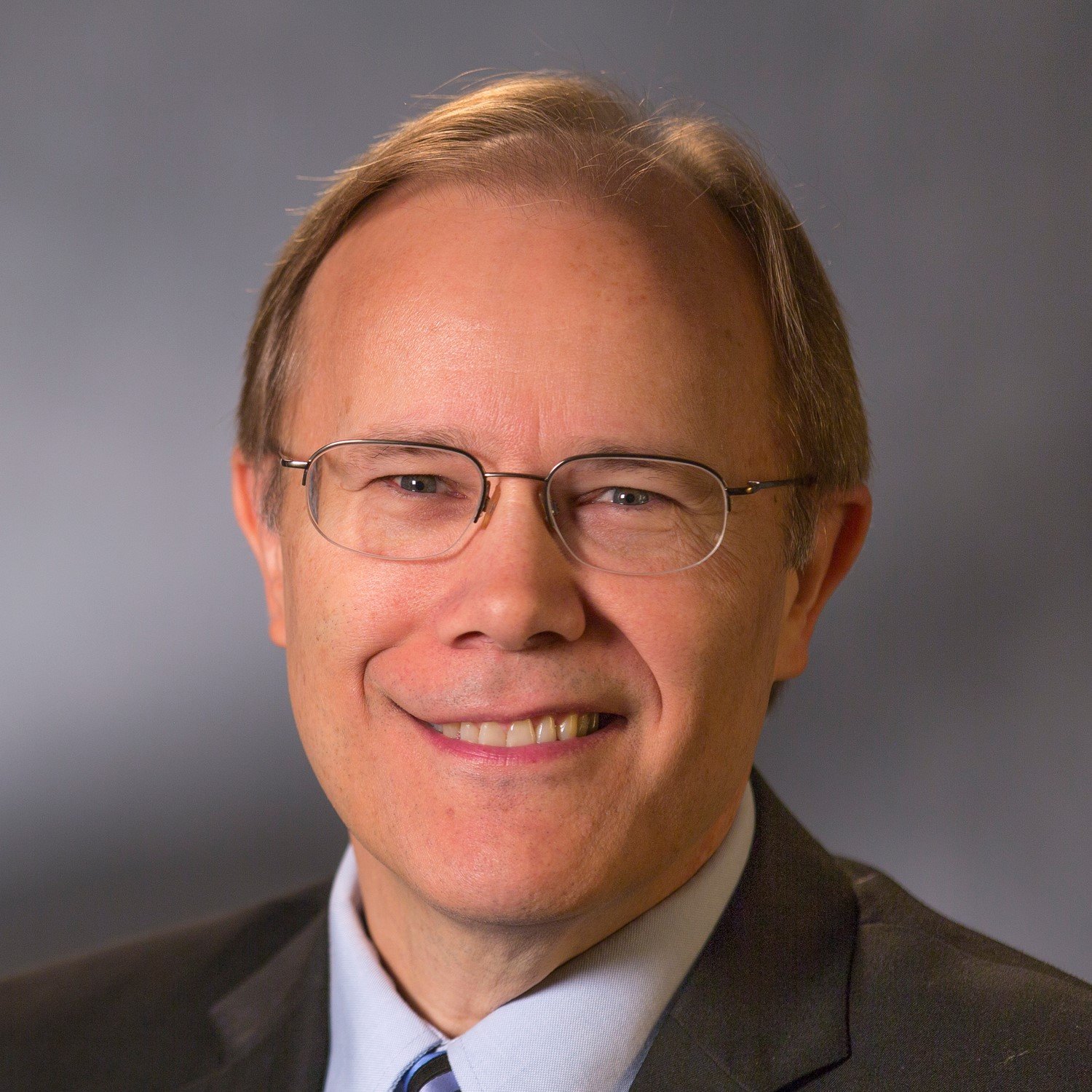 Les Lofquist
Director of Church Relations, Assistant Professor of Practical Theology, Shepherds Theological Seminary
Dr. Les Lofquist served as church planter in Ogden, Utah and a Bible College professor in Grand Rapids, Michigan and a part-time seminary professor at Grace Theological Seminary of Winona Lake, Indiana where he also served as Senior Pastor at Pleasant View Bible Church. For nineteen years he directed the fellowship of IFCA International with over 1500 churches, pastors, Christian workers, chaplains, mission agencies, eight Bible Colleges and seminaries in 27 countries. He also was Editor of VOICE magazine. In June 2019, he and his wife Miriam moved to North Carolina where he joined the faculty of Shepherds Theological Seminary and pastoral team at Colonial Baptist Church.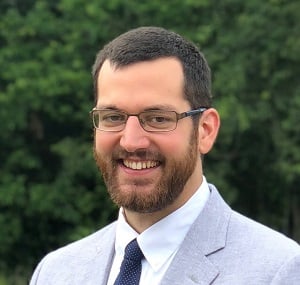 Jeff DePue
Assistant Director, Texas Extension Site of Shepherds Theological Seminary
Jeff DePue has served as the Assistant Director of the Texas Campus of Shepherds Theological Seminary since July 2017. He and his wife, Nicole, graduated from Texas A&M University in 2010, and they are happy to be back in Texas to serve with Shepherds.
Jeff is passionate about helping others understand the Bible as they grow in Christ. He holds a Master of Divinity degree from Shepherds Theological Seminary as well as a Bachelor's degree in Chemistry from Texas A&M University. In addition to teaching in the church, Jeff spent the early part of his career teaching physics and chemistry in the public school system.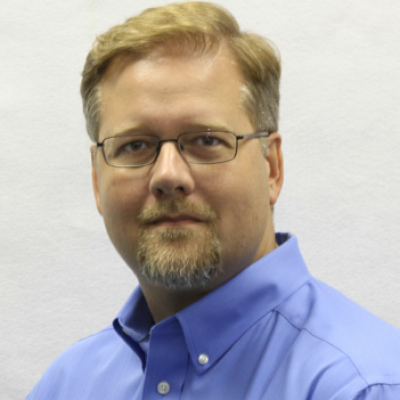 Eric Bargerhuff
Associate Dean of Academic Affairs, Director of the Honors Program, and Professor of Bible and Theology, Trinity College of Florida
Eric J. Bargerhuff, Ph.D. is the Associate Dean of Academic Affairs, Director of the Honors Program, and Professor of Bible and Theology at Trinity College of Florida. He served in pastoral ministry for over 22 years in churches in Ohio, Illinois, and Florida, is ordained in the Southern Baptist Convention, and is a member of Calvary Baptist Church in Clearwater, Florida. He received his Ph.D. in Biblical and Systematic Theology from Trinity Evangelical Divinity School in Deerfield, Illinois and is a member of the Evangelical Theological Society. In addition to his love for the church, Eric loves to write and is the author of three books: Love that Rescues: God's Fatherly Love in the Practice of Church Discipline, (2010) The Most Misused Verses in the Bible (2012), and The Most Misused Stories in the Bible (2017). His forthcoming book entitled, Why is THAT in the Bible? is due for publication in 2020 through Bethany House Publishers (Baker Publishing Company). Eric is an avid fan of Indiana University basketball (as he grew up in rural Indiana), loves the Chicago Cubs, and enjoys singing, writing, cooking, biking, and football. Eric and his family live in the heart of Trinity, Florida.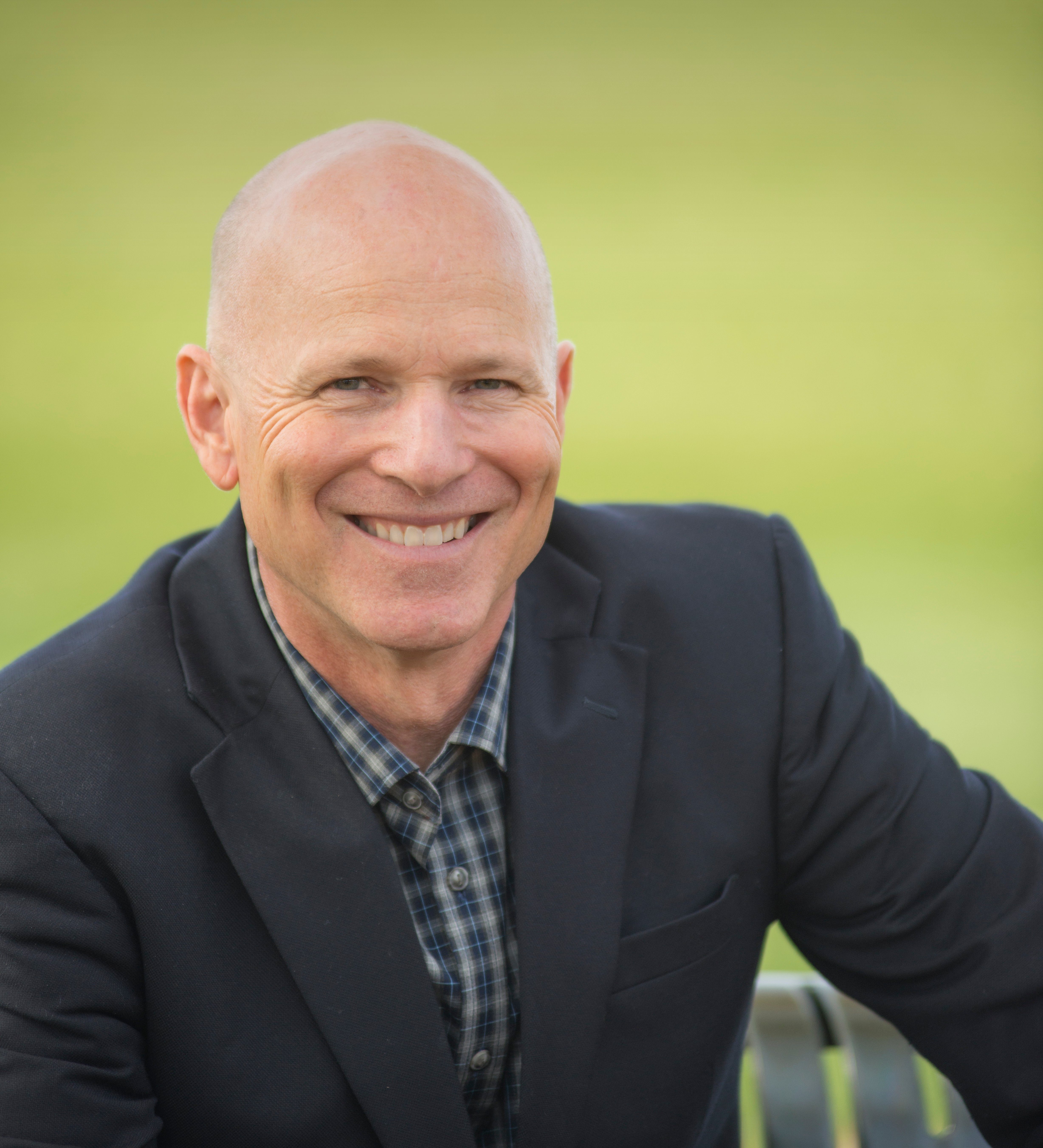 James Banks
Senior Pastor, Peace Church, Durham, NC
Dr. James Banks is the author of the best-selling Prayers for Prodigals and many other books on Scripture-based prayer. His books have been translated into multiple languages and are read around the world. James is also a popular writer for Our Daily Bread, is featured weekly on the Encouraging Prayer radio broadcast, and is the founding pastor of Peace Church (Durham, NC). James and wife, Cari, have been married 34 years and have two adult children. To learn more visit JamesBanks.org.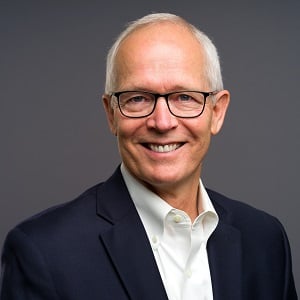 Bob Whitney
Administrative Dean, The Expositors Seminary
Bob serves as the Administrative Dean of The Expositors Seminary, a position he has held since 2005. Beginning in 1978, he served two churches as Associate Pastor, including five years at Grace Community Church in Sun Valley, California. In 1986 he was ordained by Grace Community Church and sent to become the Pastor-Teacher of Fox Valley Bible Church in St. Charles, Illinois, where he served for 13 years. In 1999 Bob came to Slavic Gospel Association and served for 5 years as Director of Ministry Training where he made over 20 ministry trips to several countries of the former Soviet Union teaching and assisting in the establishment of church-based theological training centers. Bob and his wife Pat live in Jupiter, Florida. They have four grown daughters and 11 grandchildren.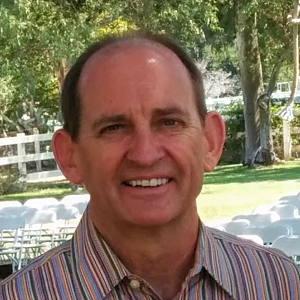 Hal Hays
Founder and President, Encouragement International, Inc.
Hal Hays is the founder and president of Encouragement International, Inc., a ministry focused on equipping men and women to take the message of salvation through Jesus throughout the nations to those from Slavic Countries. Currently he serves Russian speakers in Russia, Belarus, Ukraine, Lithuania, Moldova, France, the Czech Republic, Poland, Portugal, Greece, Israel, and Australia. EII comes alongside pastors and churches in the Slavic community for equipping, evangelizing and edifying. They are planting and supporting church planters, equipping pastors as expository preachers and training pastors to teach biblical series that will enhance the education and practical life of the church. Hal and his wife, Cecilie, reside in Southern California and attend Grace Community Church. They have been married for 42 years and have 4 grown children and 11 grandchildren.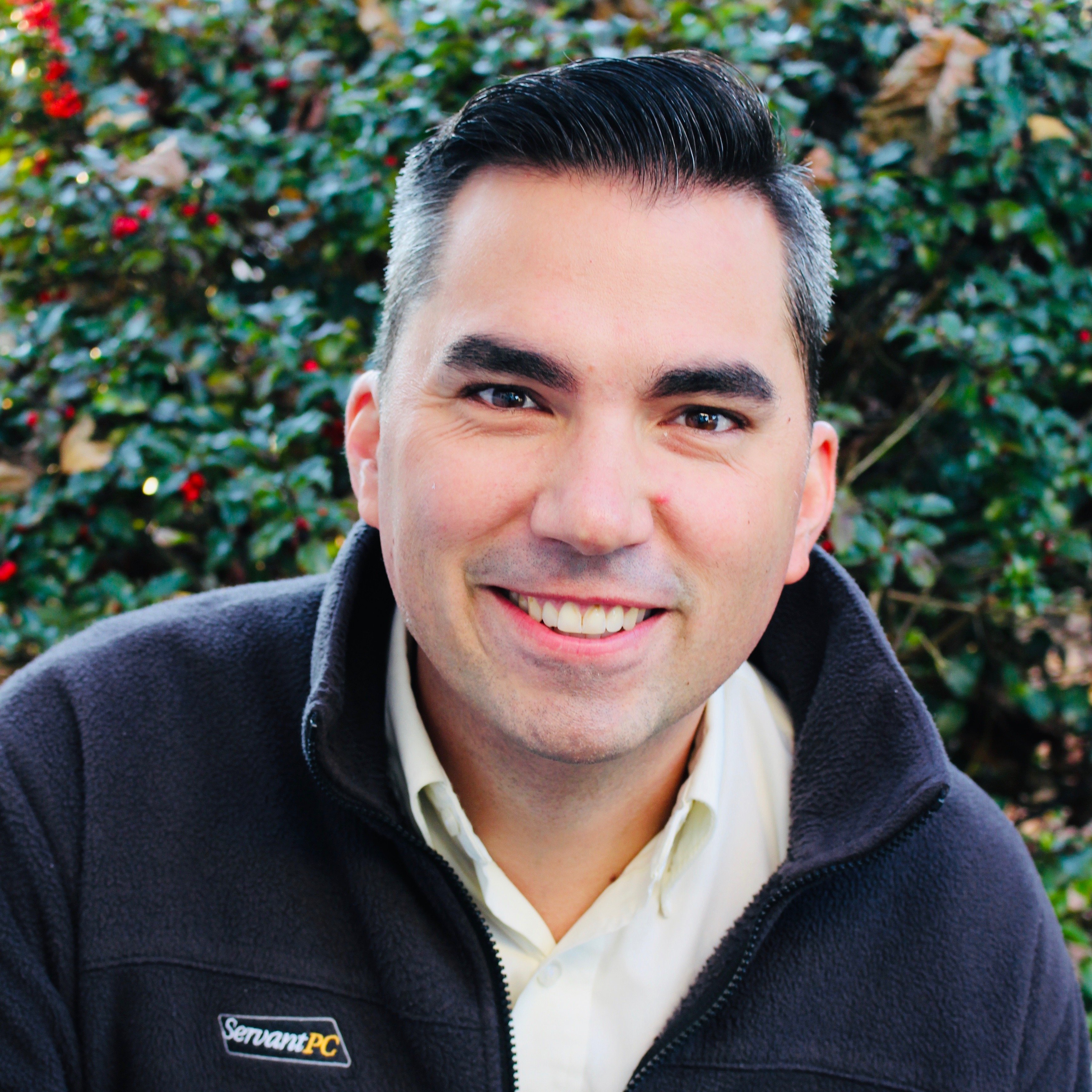 Jon Haley
Director of Denominational Partnerships, Servant Keeper
Jon Haley has served in church ministry in many ways for over 20 years and is currently serving as the Assistant Pastor at his home church in Pennsylvania. He has helped thousands of ministries with technology, database management, and communications. Jon is ready to help churches, denominations, or associations of all sizes with a software solution to meet their specific needs.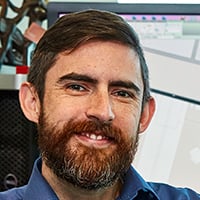 Mark Ashcraft
Creative Director & Senior Associate, HH Architects
Mark R Ashcraft, is a senior associate of HH Architects. He serves as the Creative Director for the firm and has been blessed to work with many ministries during his 18 year tenure. He is passionate about sharing the strategic thinking behind faith-based design, how it shapes the user experience, and the importance of being ministry driven in those efforts.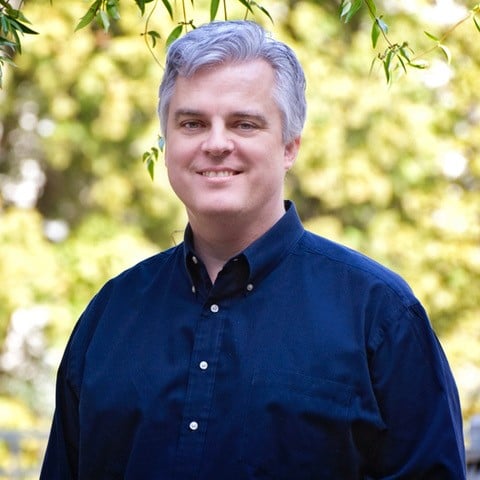 Ken Temple
Bible and Missions Teacher, Propempo International
The Lord saved Ken in 1977, at the age of 16. Since 1983, Ken has been involved with evangelism and outreach to Muslims in the USA and overseas in a major Middle East country. Ken is married to Connie and they have 3 children. They learned one major Middle East language well, and know a little of another one. Ken has been preaching the gospel to Muslims in general since 1983, and specifically to Iranian Muslims and then teaching and discipling former Muslims - Iranians, since 1993 to the present.
Ken is a "Bible and Missions" teacher with Propempo International. Their focus is to equip local churches (elders/pastors/leaders) to raise up their own missionaries and send them out.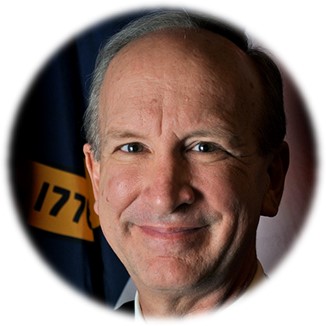 Paul Newby
Senior Associate Justice of the Supreme Court of North Carolina
Paul Martin Newby was born in Asheboro, N.C. He received his B.A. degree in Public Policy Studies from Duke University and law degree from UNC-Chapel Hill School of Law. Justice Newby has served on the Supreme Court of North Carolina since 2004. Justice Newby is an Eagle Scout and serves as Scoutmaster Emeritus of Troop 11 and as a board member of Occoneechee Council. Justice Newby has been married to Macon Tucker Newby since 1983, and they have four children.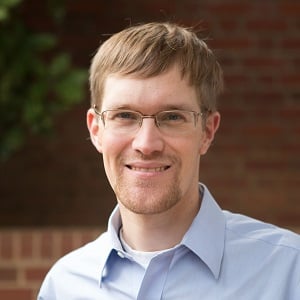 Joshua Waggener
Assistant Professor of Music and Christian Worship, Southeastern Baptist Theological Seminary
Dr. Joshua A. Waggener serves as Assistant Professor of Music and Christian Worship at Southeastern Baptist Theological Seminary and The College at Southeastern. He teaches classes on the history and theology of Christian worship while directing music ensembles and coordinating programs in worship ministry and leadership at Southeastern. He is currently the Vice President for The Society for Christian Scholarship in Music and active in the Biblical Worship section of the Evangelical Theological Society. He loves to lead rich theological hymns old and new at Grace Baptist Church in Wake Forest, NC, where he serves as Minister of Music.
WOMEN'S TRACK SPEAKERS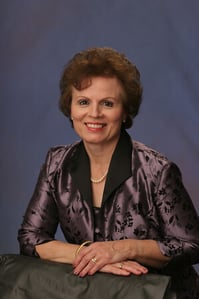 Rebecca Lutzer
Author and Women's Conference Speaker
Rebecca Lutzer has been a pastor's wife for more than 40 years, and has used her gifts of hospitality, mercy and teaching to minister to many women. She is the wife of Erwin Lutzer, who served as the Senior Pastor of The Moody Church in Chicago for 36 years. It has always been Rebecca's passion to teach women how to grow in the grace of the Lord Jesus Christ. The heart of her message focuses on helping women learn to live faithfully in the seasons of life,waiting for God to meet their needs in His time and way. She is the mother of three lovely married daughters and the grandmother of eight wonderful grandchildren.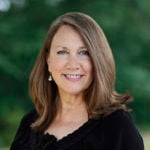 Karen Smith
Assistant Professor & Director of Women's Ministries, Shepherds Theological Seminary
Karen Smith has served in the role of Assistant Professor and Director of Women's Ministries for Shepherds Theological Seminary since July 1, 2018. The focus of her ministry is in teaching women's ministry courses and discipling the women who are studying at Shepherds.
Professor Smith holds a B.A. in Communications from Pepperdine University in Malibu,California, a Master of Divinity in Christian Education from Southeastern Baptist Theological Seminary in Wake Forest, North Carolina, and is a candidate for a Doctorate in Family Ministry and Women's Ministry from Southwestern Baptist Theological Seminary in Fort Worth, Texas. In addition to teaching at STS, Professor Smith has also had the opportunity to write, speak, and teach in ministry to women in the Church. She lives in Raleigh and was drawn to STS because of the size of the seminary and the emphasis on discipleship.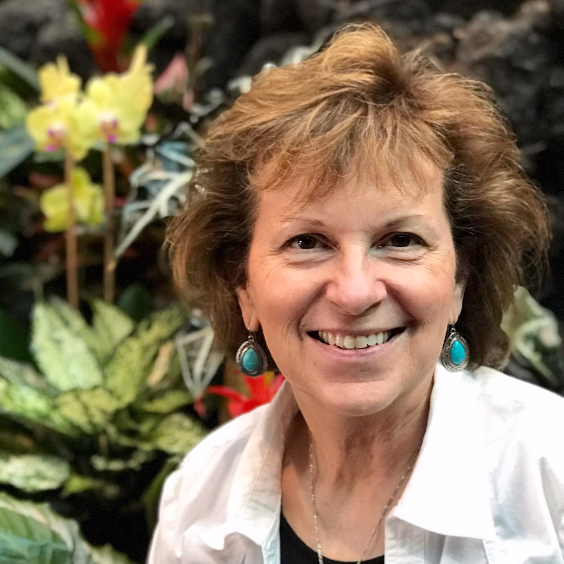 Miriam Lofquist
Women's Coordinator for IFCA International, Women's Conference Speaker
Miriam Lofquist was raised in Utah as a church planter's daughter (parents are Ira and Eleanor Ransom). She served together with her husband, Les, in Utah as church planters for 10 years. She then served alongside Les as a pastor's wife in Indiana in a larger church. Miriam has served the last 20 years as the Women's Coordinator for IFCA International. She also was for 15 years the Editor of Chera Fellowship magazine-a publication for widows/widowers. She and Les have 5 children, four of which are married. They also have 5 wonderful grandsons.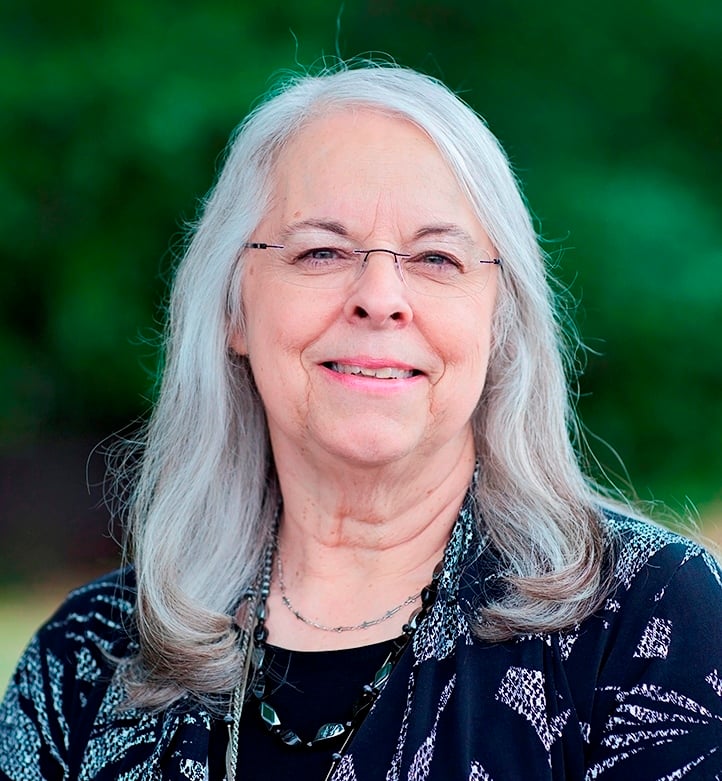 Lucy Burggraff
Registrar, Shepherds Theological Seminary, Women's Conference Speaker
Lucy has been a student's wife, a pastor's wife, and a seminary professor's wife. She grew up in rural Minnesota. She met her husband Dave in high school and their love for each other continues to grow to this day. Shortly after they were married, they heard the Gospel for the first time while attending a Mother's Day service at a Baptist church. When the invitation was given, they both accepted Jesus Christ as their personal Lord and Savior. Seminary and full-time ministry soon followed.
Lucy has lived in MN, PA, TX, FL and NC. When Dave told her he would show her the world, she didn't think it would be through the window of a Penske moving truck! But she wouldn't change one thing or one minute of the joy of serving alongside her husband. Lucy currently serves as Registrar and Financial Aid Administrator at Shepherds Theological Seminary. One of her ministry joys is coordinating the Seminary Wives Fellowship.
Lucy and Dave have three married sons and seven wonderful grandchildren. Of all the hats she wears, Wife, Mother, and Nana are her favorites.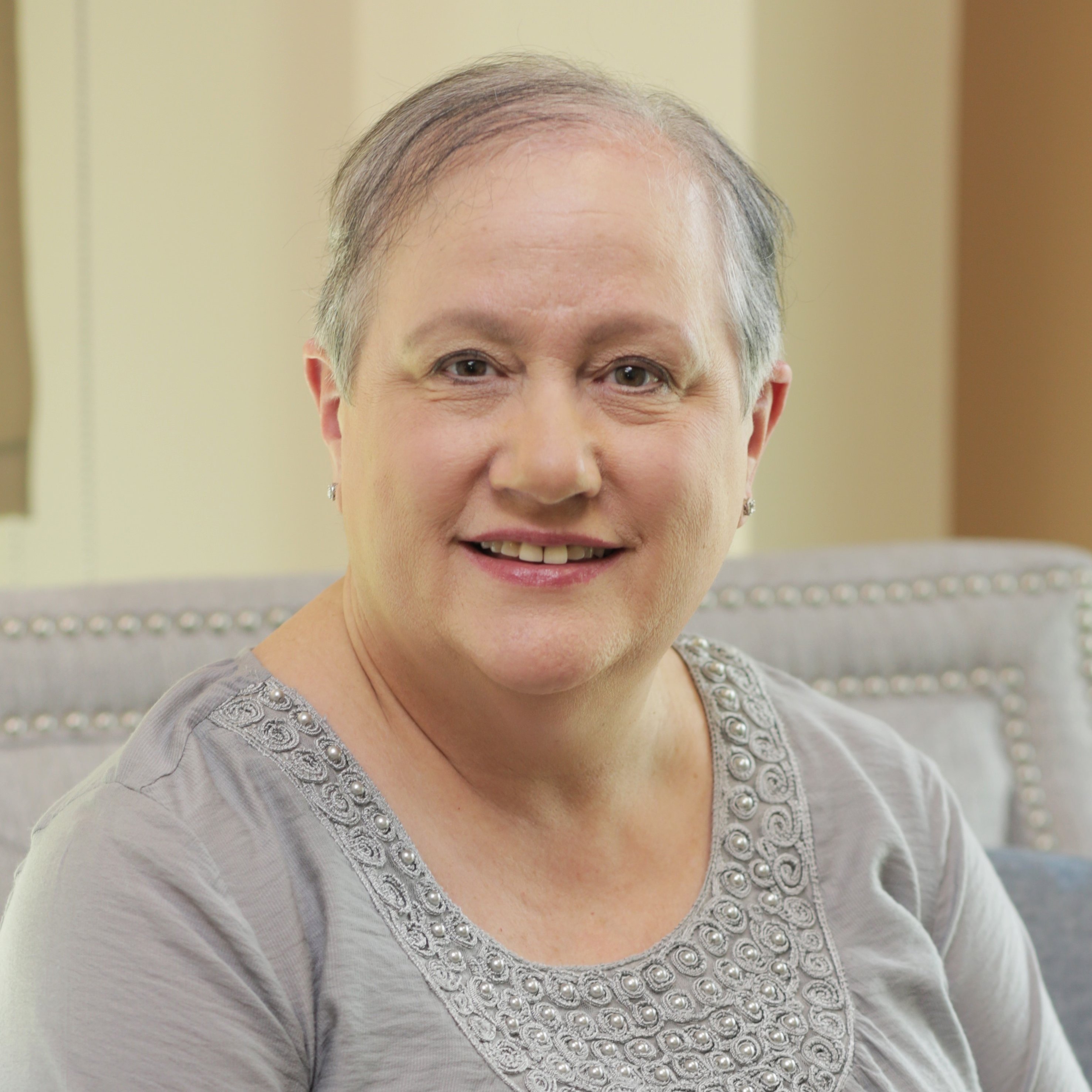 Elaine Harbin
Teacher, Women's Conference Speaker
Elaine (Branine) Harbin was born in Rockford, IL, and grew up in a pastor's home. She came to faith in Jesus Christ as a young girl and has been a lifelong participant in local church ministry using her music, teaching, and leadership gifts in many different areas of service.
She is a graduate of Tennessee Temple University (1980), where she majored in music with a proficiency in voice. For four decades, she has been a music educator in private Christian schools, most recently leading the music and fine arts program for Calvary Baptist Schools and serving on the Music & Media team for Calvary Baptist Church of Lansdale, PA. Married to a man who has served as a pastor and interim pastor, college and seminary professor, and seminary president, Elaine has cheerfully used her gifts in supporting roles alongside her husband. She has enjoyed an active speaking ministry at ladies events, camps and conferences. Read More.