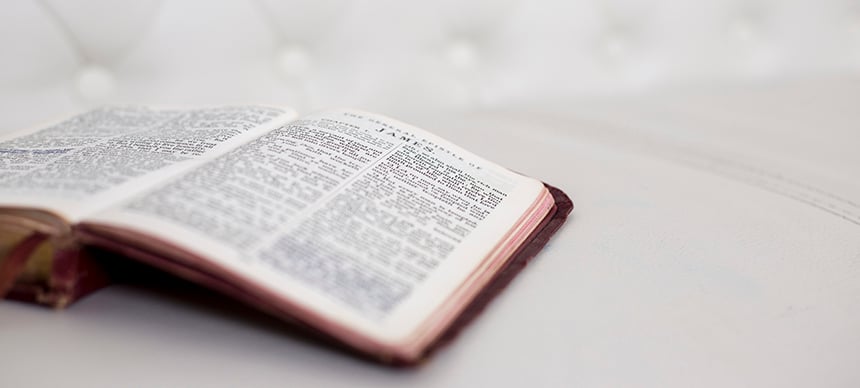 It seems lately when you turn on the television or listen to conversations it all revolves around the Coronavirus, social distancing, lack of ventilators/masks, death tolls, stimulus package, or issues such as, when will the country get back to normal? The Coronavirus experience has changed the way we see life and even now has impacted the way we will live life. But the question for us who belong to Jesus Christ is: "What can we learn from this Coronavirus Pandemic?" As shepherds of God's flock, we must consider ways to capture the hearts of our members to see this Coronavirus experience through a biblical grid. In other words, we must lead our people to develop a biblical interpretation of this experience in order to manifest godly responses to the pandemic. What is needed is a vision for shepherding our congregations through this crisis. I would like to suggest to you seven things we can glean from this Coronavirus experience that we can share with our flocks.

God is In Control
One, God controls the good and bad that we are experiencing with the Coronavirus experience:
Consider the work of God, for who is able to straighten what He has bent?
In the day of prosperity be happy, but in the day of adversity consider—
God has made the one as well as the other
so that man will not discover anything that will be after him. (Ecclesiastes 7:13-14)
No matter how difficult this experience may be for us, we are under the mighty hand of God. We may not completely understand why God would allow this Coronavirus experience to happen, but we do know it does not take Him by surprise, nor does it interrupt His comprehensive providential plan and care, but it is part of it.
Trials Develop Our Endurance
Second, the trials, tragedies, or travesties we face from the Coronavirus experience are being used by God to expose and develop our endurance, our character in Christ, and our faith in Christ.
James, a bond-servant of God and of the Lord Jesus Christ, to the twelve tribes who are dispersed abroad: Greetings. Consider it all joy, my brethren, when you encounter various trials, knowing that the testing of your faith produces endurance. And let endurance have its perfect result, so that you may be perfect and complete, lacking in nothing. (James 1:1-4)
As we are encountering the various delays, denials, disappointments, and devastations in relation to this experience, we are having to grow in our character and faith. In other words, in the midst of this challenge we are not only having to go through this experience, but also we are having to grow through this experience. We are going through and growing through this experience so that we reflect the character of Jesus Christ and faith in Jesus Christ at a different level than before.
God Will Provide a Way Out
Third, God will give us a way through the Coronavirus experience so that we do not yield to the temptation to sin in this experience.
No temptation has overtaken you but such as is common to man; and God is faithful, who will not allow you to be tempted beyond what you are able, but with the temptation will provide the way of escape also, so that you will be able to endure it. (1 Corinthians 10:13)
God will guide us to the open doors of escape from sinning in relation to the pressures and problems that arise from this experience. It may seem overwhelming as if there is no way out. However, we serve a God who makes a way out of no way. Therefore, we can embrace the reality that our faithful God knows our pressure points and has prepared in advance a way of escape that we may be able to endure this Coronavirus experience without dishonoring Him in the process but glorifying Him accordingly.
God Cares for Us
Fourth, we must count on God to make up the difference in whatever hardships we face in this Coronavirus experience because He cares for us.
Therefore humble yourselves under the mighty hand of God, that He may exalt you at the proper time, casting all your anxiety on Him, because He cares for you. Be of sober spirit, be on the alert. Your adversary, the devil, prowls around like a roaring lion, seeking someone to devour. But resist him, firm in your faith, knowing that the same experiences of suffering are being accomplished by your brethren who are in the world. After you have suffered for a little while, the God of all grace, who called you to His eternal glory in Christ, will Himself perfect, confirm, strengthen and establish you. (1 Peter 5:6-10)
God cares for us. He has the ability to demonstrate His care in such way that not only helps in our times of trouble but makes us better instead of bitter. We must give our concerns to God in the midst of this Coronavirus experience knowing that He hears us and will care for us according to what He deems best, not necessarily in line with our perception of what we think is best. Remember, His ways are not our ways, and His thoughts are not our thoughts.
Prayer Provides Us with Peace
Fifth, worry and panic will not change this Coronavirus experience, but the proper prayer, the proper perspective, and the proper practice can give us peace in the midst of the experience.
Be anxious for nothing, but in everything by prayer and supplication with thanksgiving let your requests be made known to God. And the peace of God, which surpasses all comprehension, will guard your hearts and your minds in Christ Jesus. Finally, brethren, whatever is true, whatever is honorable, whatever is right, whatever is pure, whatever is lovely, whatever is of good repute, if there is any excellence and if anything worthy of praise, dwell on these things. The things you have learned and received and heard and seen in me, practice these things, and the God of peace will be with you. (Philippians 4:6-9)
Therefore, as we have been placed in a position to be at home, let us take time to commune with God through prayer, sincere meditation on the truth, and appropriate service for others in our home, neighborhood, and abroad. Let us embrace what we can and cannot control and submit our time to the things we can control in a God-honoring manner. This will allow us to make the most of our time in this experience.
We Must Serve Others
Sixth, we must consider the interests of others as well as our own in this Coronavirus experience so that we do not make decisions that affect others in a negative way because we are thinking only of ourselves.
Therefore if there is any encouragement in Christ, if there is any consolation of love, if there is any fellowship of the Spirit, if any affection and compassion, make my joy complete by being of the same mind, maintaining the same love, united in spirit, intent on one purpose. Do nothing from selfishness or empty conceit, but with humility of mind regard one another as more important than yourselves; do not merely look out for your own personal interests, but also for the interests of others. (Philippians 2:1-4)
As much as we can, we should make sure that we are following the best practices as it relates to social distancing so that we are seeking to protect others accordingly. If there is any way we can bear burdens and meet needs for others who are not able to look after themselves, we should take actions to do so. Our goal is not merely to survive through this Coronavirus experience but to demonstrate the love of Jesus through this experience.
We Can Give Thanks
Finally, we must give thanks to God knowing God will bring about our good and His glory.
In everything give thanks; for this is God's will for you in Christ Jesus. (1 Thessalonians 5:18)
And we know that God causes all things to work together for good to those who love God, to those who are called according to His purpose. For those whom He foreknew, He also predestined to become conformed to the image of His Son, so that He would be the firstborn among many brethren; and these whom He predestined, He also called; and these whom He called, He also justified; and these whom He justified, He also glorified. (Romans 8:28-30)
We may not truly ever understand all of why this Coronavirus experience is happening. However, we can give God thanks because we know that God will not waste this experience on us. He will use this experience to guide us into knowing Him intimately, becoming like Him in character, and to be useful to Him in service. Therefore, let us consider these seven things as we are going through this experience and use them to grow also through this experience.